History of the Games

The World Transplant Games have been in existence for more than 25 years. The first Transplant Games were held in Portsmouth in 1978 - an international event with teams from France, Germany, Greece, United Kingdom and the United States competing. Since these early beginnings with some 99 competitors, the Games have grown and now attract up to 1500 competitors from up to 56 countries. The International Winter Games are held every two years and in the intervening years, the Summer Games are held.
Read more...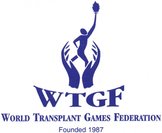 Since its creation in 1978, the WTGF works to increase public awareness of the need for organs donation and to promote the success of organ transplant through sport across the world, highlighting the need to increase organ donation. It also strives to encourage transplant patients to practice physical and sporting activity to restore quality of life, and to support medical research into the benefits of sporting activity following transplant, by taking part in the summer and Winter World Games held every two years in one of the 69 member countries, each time on a different continent.
Read more...