All about Organ Donation in France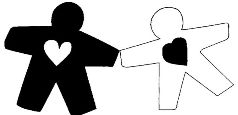 Organ Donation in France : how to donate, implicit consent, statistics, ...
About the Symposium 2010
On January, Sunday 17th, the day of the opening of the World Transplant Games, a medical symposium will bring together more than 200 medical transplant & sport specialists on the theme "Physical activities, Transplantations and Dialysis».
The symposium is held under the Patronage of the Ministry of Health and Sport and is supported by a number of scientific societies and knowledged organisations, including the French Agency of biomedicine.
Objective :
• To help improve quality of life and full physical rehabilitation of transplanted people and those waiting for a kidney transplant in practicing a physical or sporting activity
• To encourage transplant doctors prescribe physical activities to their patients
Around 200 auditors are expected, practitioners of all transplantations, dialysis and sport including nurses of transplantation and dialysis servicess and eventually teams doctors
To download the first announcement in French, click here...